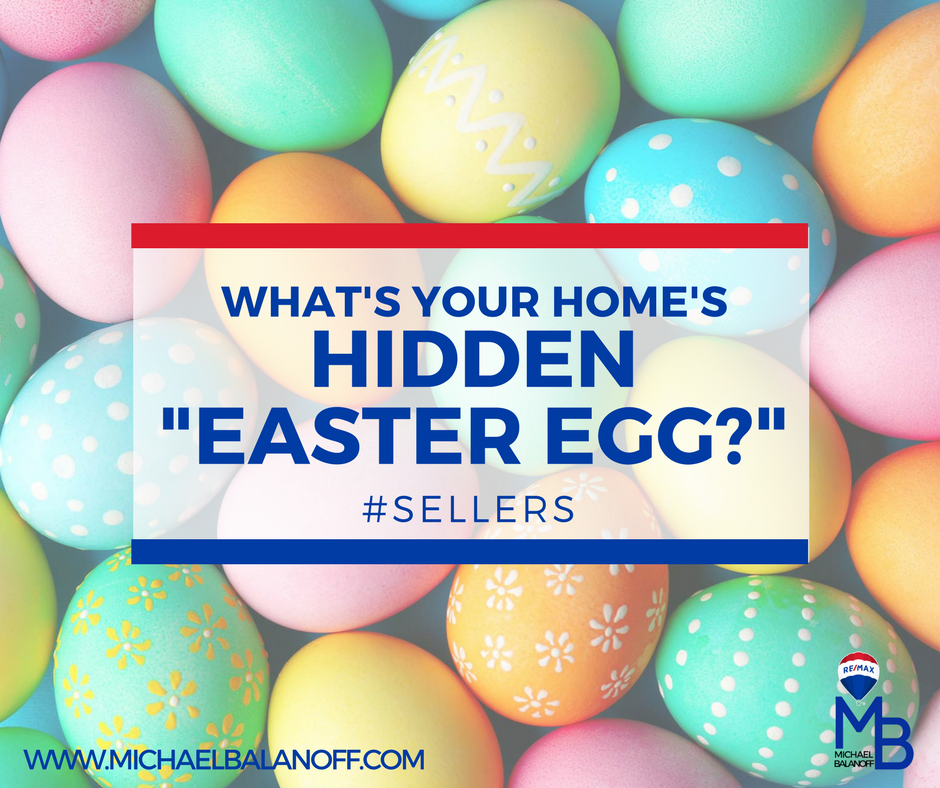 With Easter right around the corner, it's the perfect time to share a secret for when you sell your home.
When it comes time to sell, almost every homeowner feels like their house is special — better than any other home that's on the market.
And it is special…to the owner.
But to buyers, it may just look like yet another house on the market. They may not recognize what makes the home so special.
Most homeowners and real estate agents focus on the same old typical things. Almost every listing sounds pretty similar.
Which is why I like to find and focus on the "hidden Easter egg" in my clients' homes.
In other words, I always strive to find one thing that's unique, and maybe even a bit hard for buyers to find or recognize. Something that sets the house apart from all others.
It doesn't even need to be something big or extravagant. Just something.
Just for fun…what do you think a good "Easter egg" is in your house? What's that one cool feature or thing about your house that you know, but a buyer may not know unless they've lived there for a while?
Shoot me an email at mbalanoff@remax.net and let me know!
Or, reach out to me on Facebook, Instagram, or Twitter @MichaelBalanoff or search with #Agent850.
If you've been thinking about selling, this spring is a fantastic time to do so. I'd be more than happy to market that special Easter egg to prospective buyers, and help you get top dollar for your home!